Complete Construction Contractors
Masonry is one of the oldest trades known to mankind. The precision and skill required for a true mason have been passed on from generation to generation since the days of the great pyramids. Our crew was trained by the Dubisars and others in the mason business locally since the turn of the century.

Along with old trade secrets, we also benefit from the latest technological advances in the concrete industry. Ongoing education has helped keep us knowledgeable on the best practices in concrete and block products and installation.

And yet with all that background, it is inevitable that in our climate of extremes there are certain times and situations that can cause failure - even when doing our utmost to avoid it. We strive to make your home built on the best foundation possible in this region, and will address any concerns that could arise.

Along with the foundation, we also install driveways, patios, curbs and other masonry projects as they present themselves. Let us help you with your next project. We also have full excavation services to compliment the masonry work.
Products & Services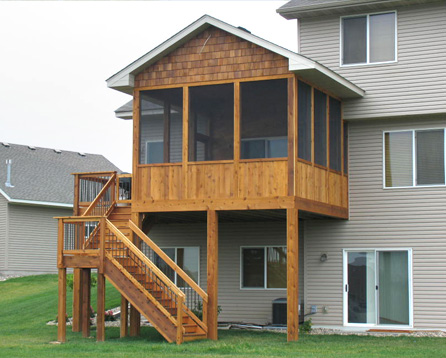 A maintenance-free exterior, elaborate millwork and brand-name materials are just a few of the quality features RDV Construction will include in your new home. Many of these features offer a number of options, promising a home tailored to your specific lifestyle, needs, tastes and budget for the ultimate living experience. Further construction and remodeling services can provide added pleasures like a deck, a four-season porch and a finished basement.
From land development, excavating and high-lift service to complete in-house designing, drafting services and detailed 3-D renderings using the latest software, RDV Construction offers the comprehensive services to complete every phase of your home with the utmost proficiency. We will work one-on-one with you to develop the home of your dreams! RDV Construction also provides light commercial work and has developed retail office spaces.
Additional Services:
* Authorized dealer of Conklin Products
* High Lift services
* Office and storage space rentals
* Building lots in Green Isle and Glencoe
See our Home Page - any questions please give us a call. 320-864-4243